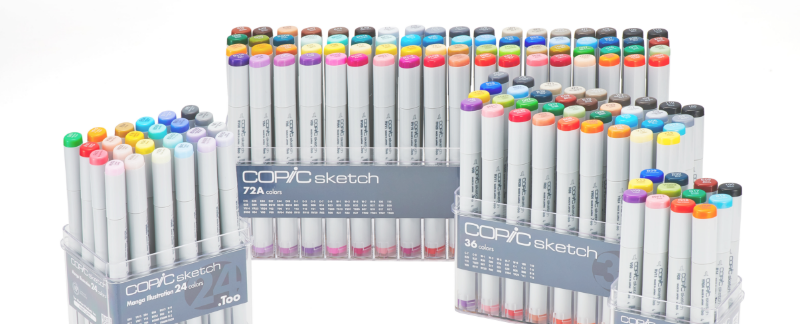 Copic Skecth Set
Most popular among all copic markers
All COPIC Sketch products are centered around a distinct passion for quality. The 3, 6, 12, 24, 36, and 72-piece sets are the perfect addition to any kit. Endless color combinations and a selection of nibs bring to life rich and imaginative compositions. Any creation is made possible with a COPIC Sketch Marker in hand.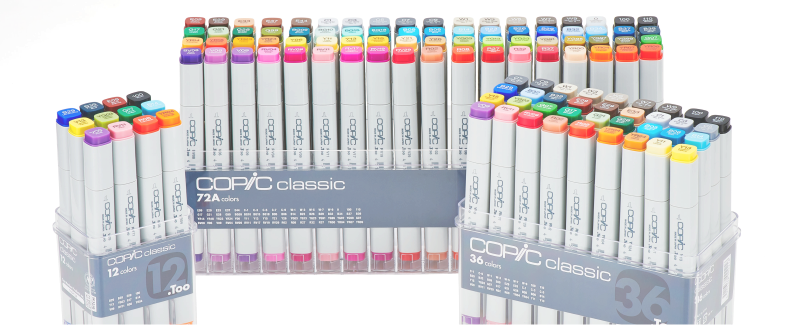 Copic Classic Set
first style created of the copic marker family
The COPIC Classic comes in a variety of basic color selections from the 12-Piece Set to a rich 72-Piece Set. COPIC Classic gives artists a chance to discover compositions using fun lines and pigment arrangements. From a few simplistic sketches to a collection of complex creations.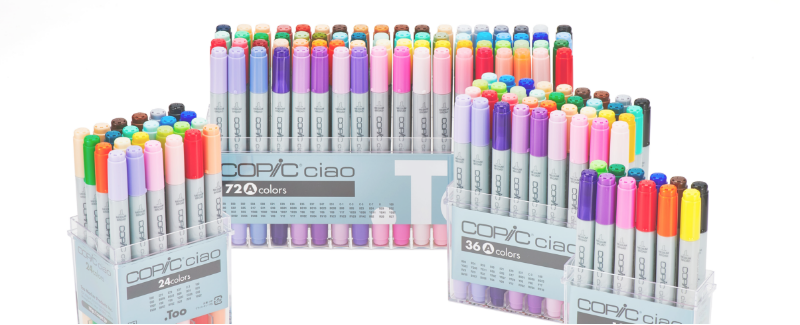 Copic Ciao Set
most economical Copic marker
The 180-color collection is perfect for any dynamic illustration or personalized crafting. The COPIC Ciao Marker offers a range of pigments curated in sets specific for creative tasks: each offering a unique saturation combination, from the 6-piece brights to the rich 72-piece basic.