About
COPIC AWARDS is an event aimed at provide an opportunity to share the work created with Copic on the internet, connecting Copic fans all over the world by their art, and making their Copic experience more fun.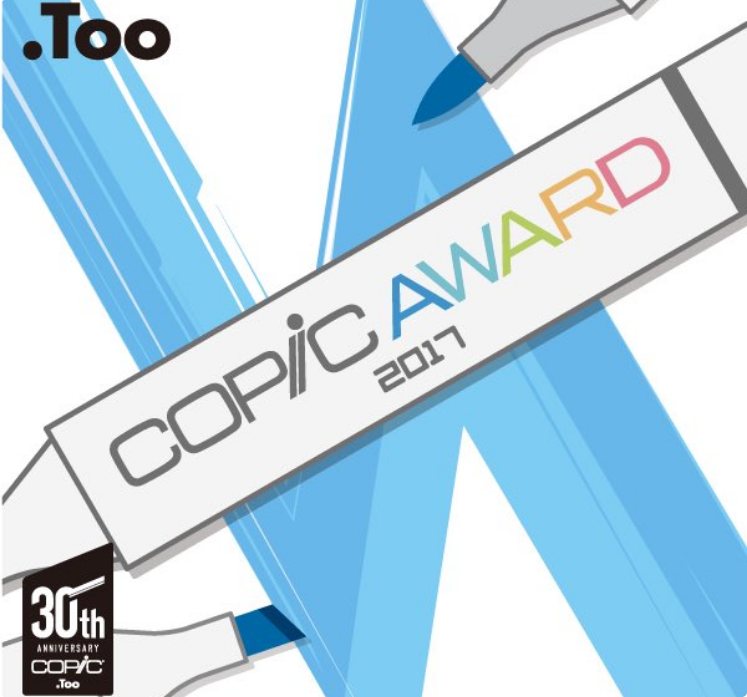 Ceremony took place in April 2018 in the Copic Thanks Party Event
All three Grand Prize winners of COPIC AWARD 2017 (Mr. Nigel Muller from Netherlands, Mr. Chen Yuming and Ms. Yu-Shan Huang from Taiwan) were invited to Tokyo and attended the awarding ceremony took place on April 2018, as a part of the Copic Thanks Party event.

Mr. Muller, a Grand Prize winner of Art & Design category, is only 19 years old. His achievement on this artwork, especially his excellent skills for expressing reflection of light and outstanding realism, were highly evaluated.

Here's a comment from Mr. Eisaku Kubonouchi, a jury of Illustration category:

"Seeing each and every entries was fresh and exciting experience for me! There were a lot of surprises and revelations to me – Seeing people use Copic in ways I've never imagined was a great learning opportunity. As for the grand prize winner of Illustration category, the idea of hiding chameleons into the various different materials was really amazing! I picked this masterpiece as a winner without hesitation."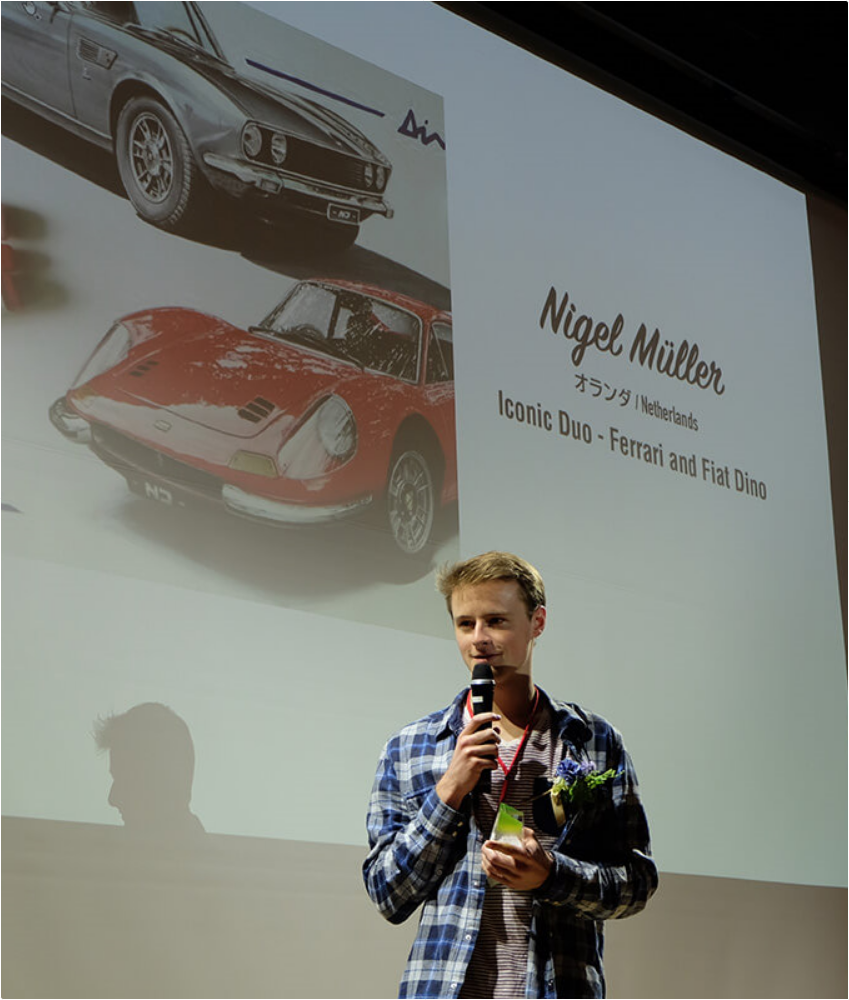 The Winners Of The COPIC AWARD 2017
Congratulations to everyone who was nominated and an even bigger congratulations to those that won, and let's give a huge round of applause to all participants in the competition.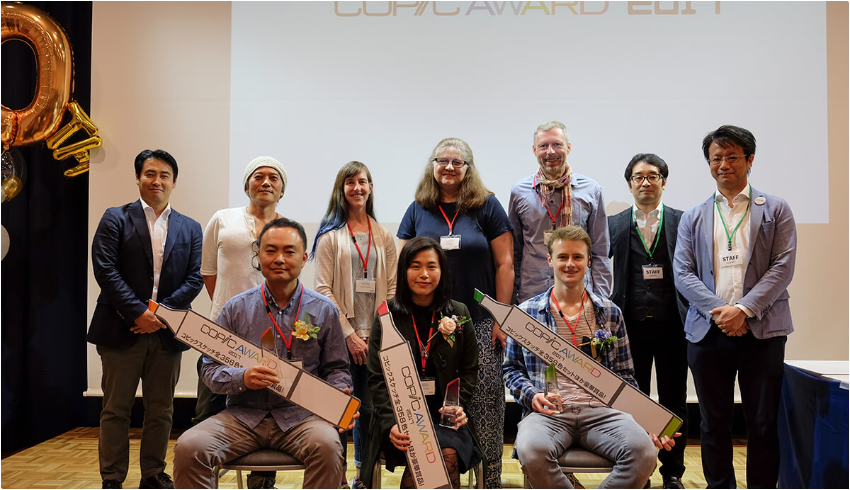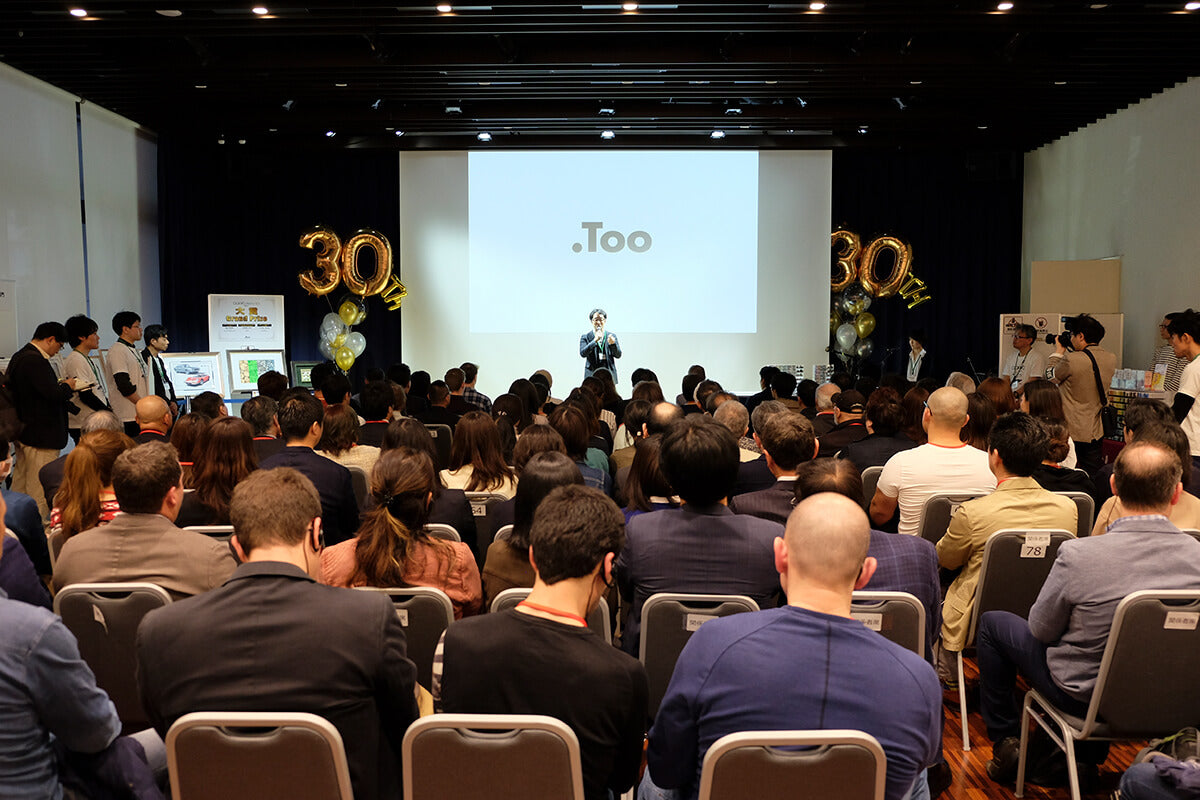 Winners
Design: Invinsible
This unique "trompe l'oeil/trick art" kind of idea that hiding chameleons into the various different materials is truly amazing. This is a piece makes us want to look at many times over - And it impresses us every single time. Each four elements have completely different color combination and constructed in a high level of perfection. Every time you see this fun masterpiece, you would discover something new.
Winners
Ilustration: Mini Specimen Box
The delicate nature of the entry "Specimen Box" caught and captured our attention immediately. The butterflies look so real. We want to reach out and touch them. Very well done!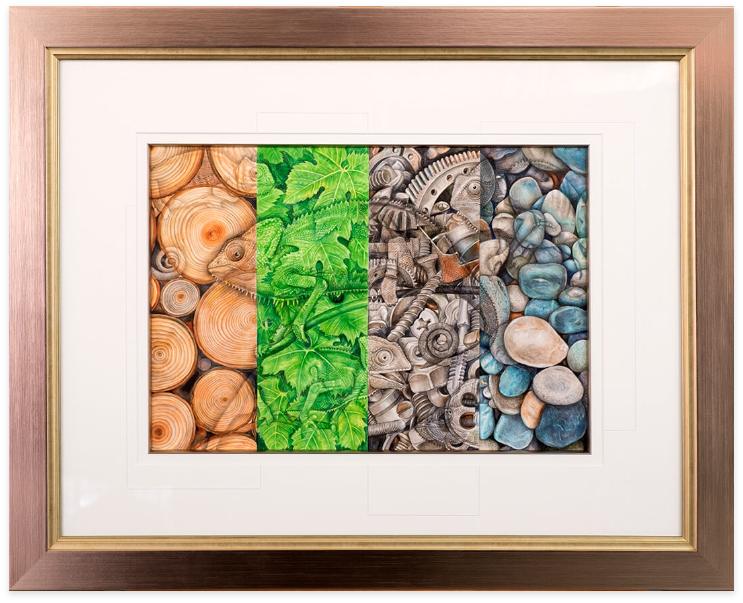 Winners
Design: Iconic Duo - Ferrari And Fiat Dino
Nigel Müller
The netherlands (Holland, Europe)
Outstanding realism achieved. Expert level marker rendering. Hard to believe that this is done with markers!

A shame the skills were not applied to an original design to demonstrate the use of markers for design development and concept presentation rather than the reproduction of photographic images compiled from different historic vehicles rather than offering a second perspective view as it would be common for transport design renderings