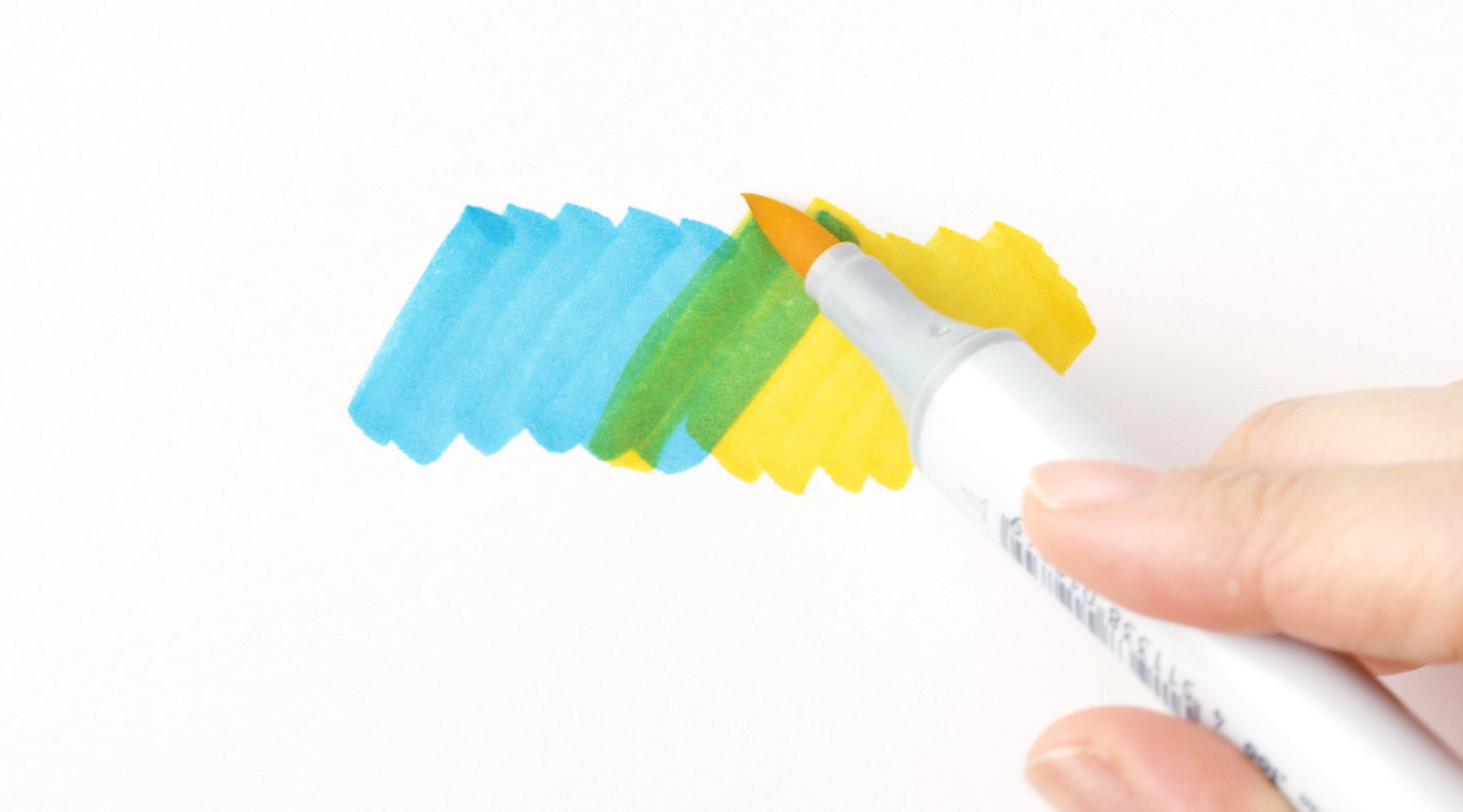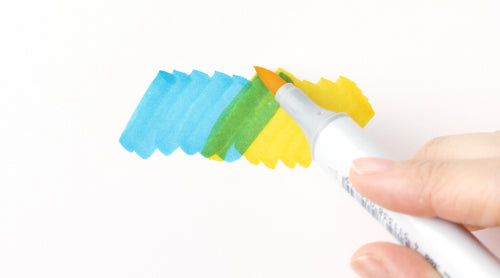 The Basics : Layering Colors
01-05-2019
Layering Techniques

Layering techniques - For darker coloring, apply more layers of the same color.
A new color is created by layering different colors. 
Creating New Colors

Copic inks can be layered and blended on paper. Since the color blended later has a stronger effect on the final color, you may create new color by changing the order.