Copic Markers Sets + Wallet Bundles

This is a limited exclusive to Too Corporation Americas available only at Anime Expo 2023!
Incredible Copic Marker Sets paired with a Copic wallet to fit all pieces. Giving creators two different storage options for both display the markers and have them on the go.

Available for purchase on 7/1 at the Copic booth at Anime Expo.
COPIC CIAO 24PC SET + WALLET BUNDLE
The perfect set to explore Copic colors across the light and dark primary and secondary colors scales.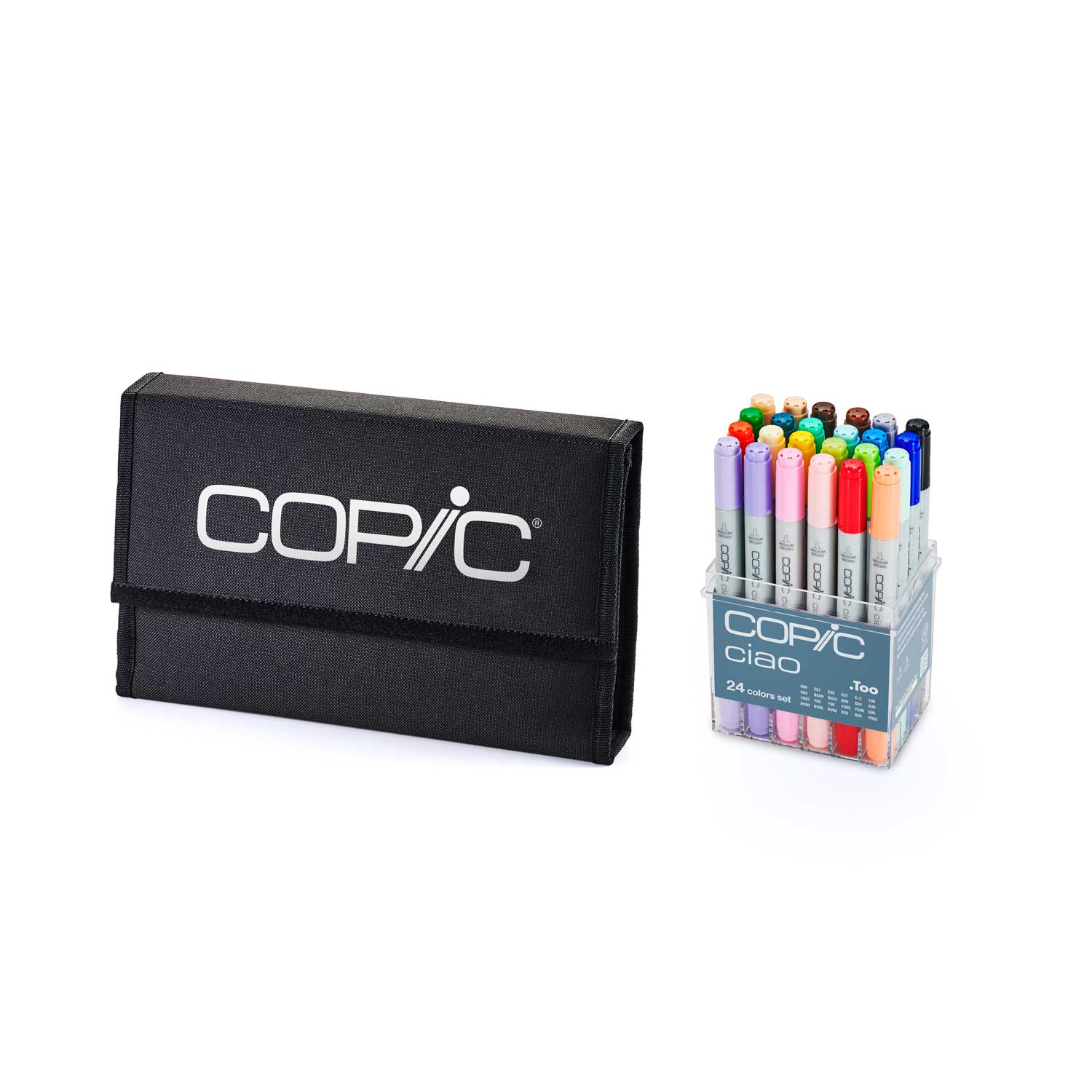 COPIC SKETCH 36PC SET + WALLET BUNDLE
A more comprehensive starter set, the Copic Sketch 36PC Set allows creators to expand into gray scales, adding more depth to pair with the basic colors.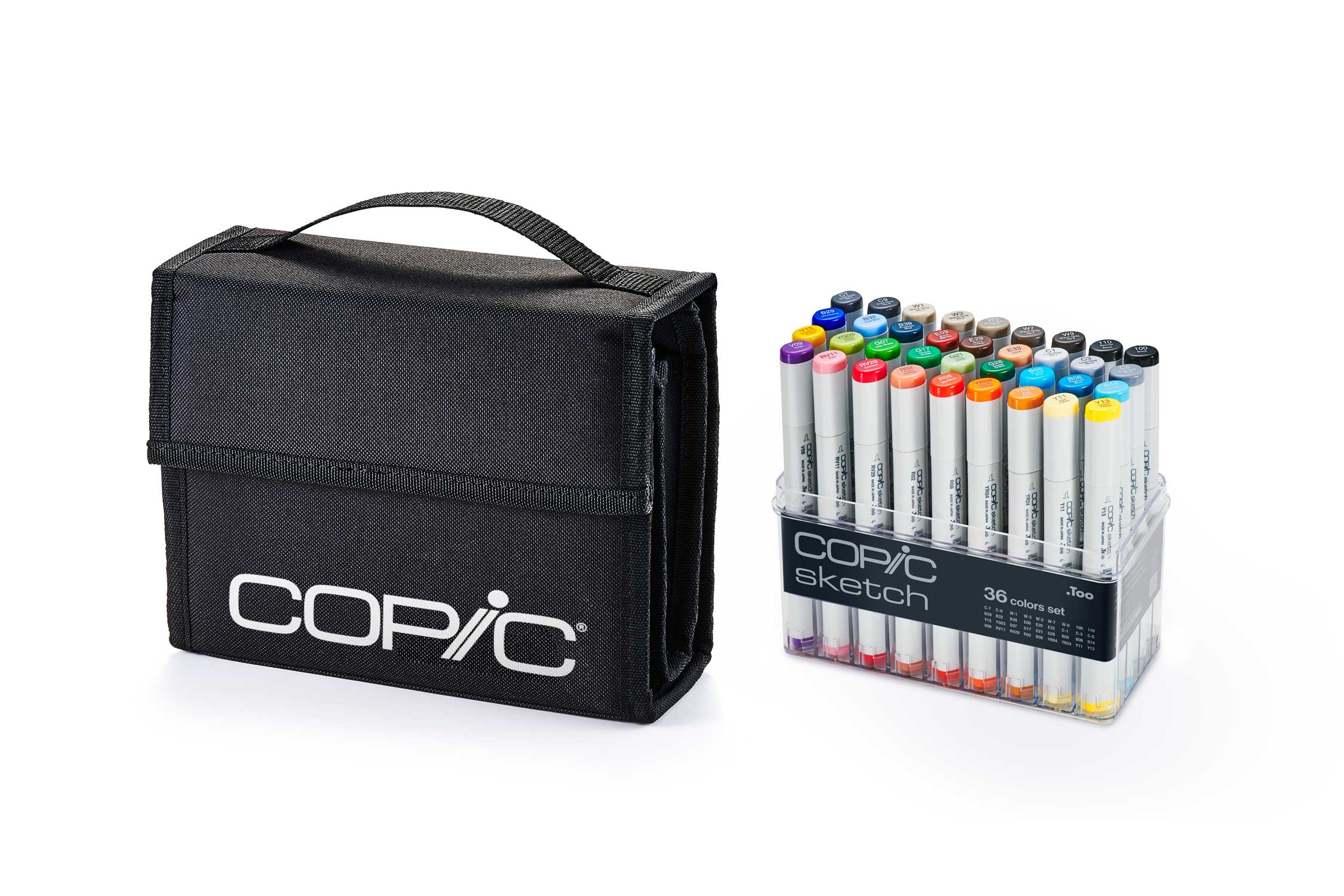 COPIC SKETCH 72PC SET B + WALLET BUNDLE
Copic Sketch 72PC Set B provides creators a well-balanced variety of colors from every family, allowing for a diversified creation experience.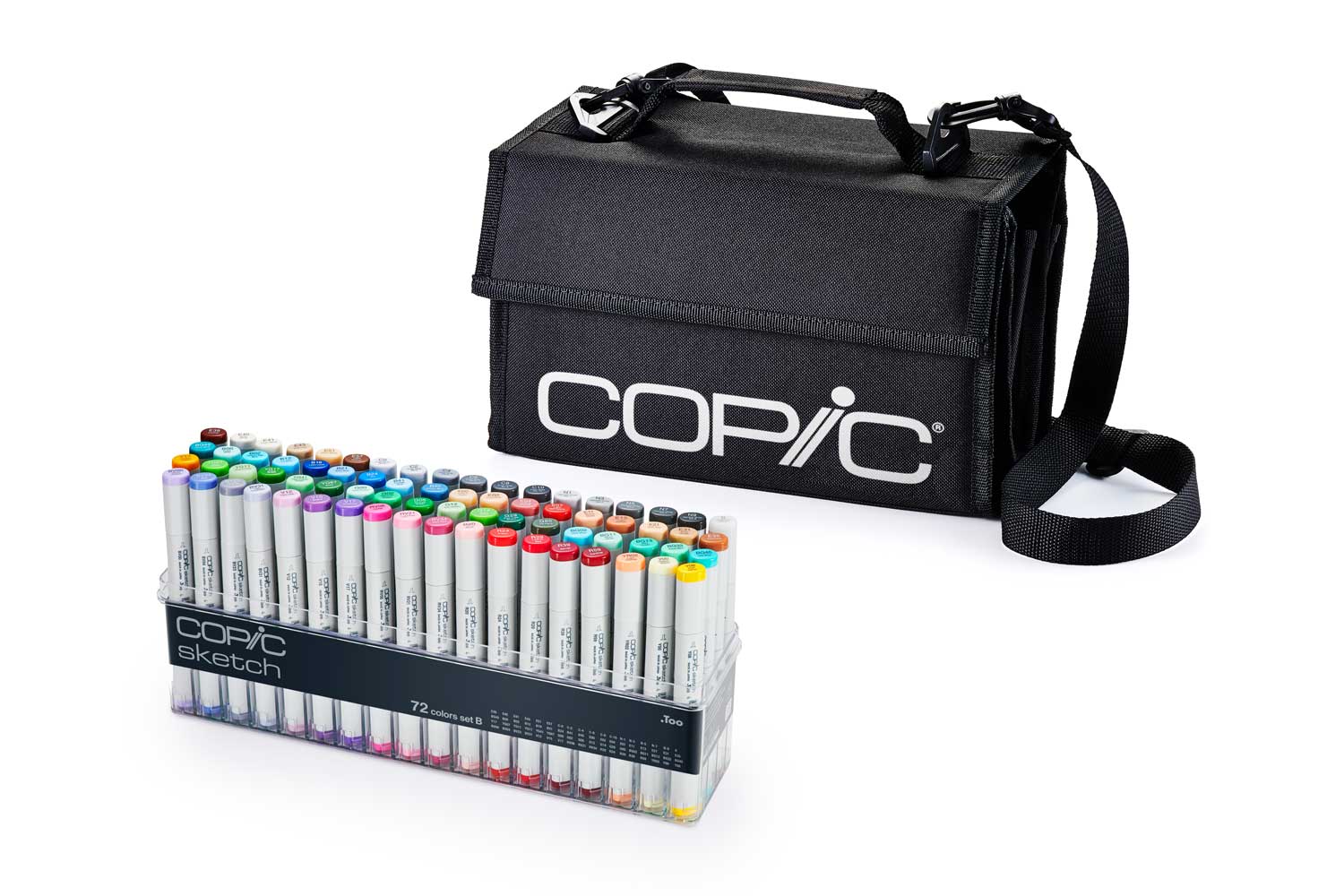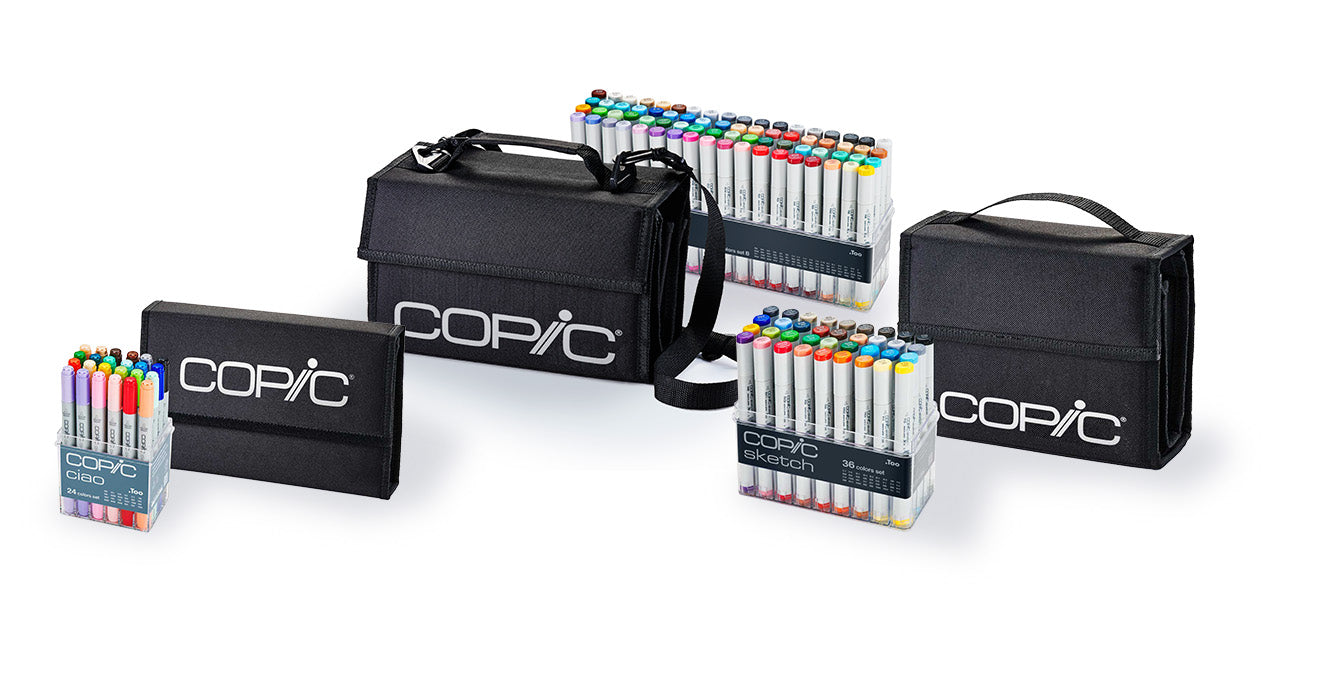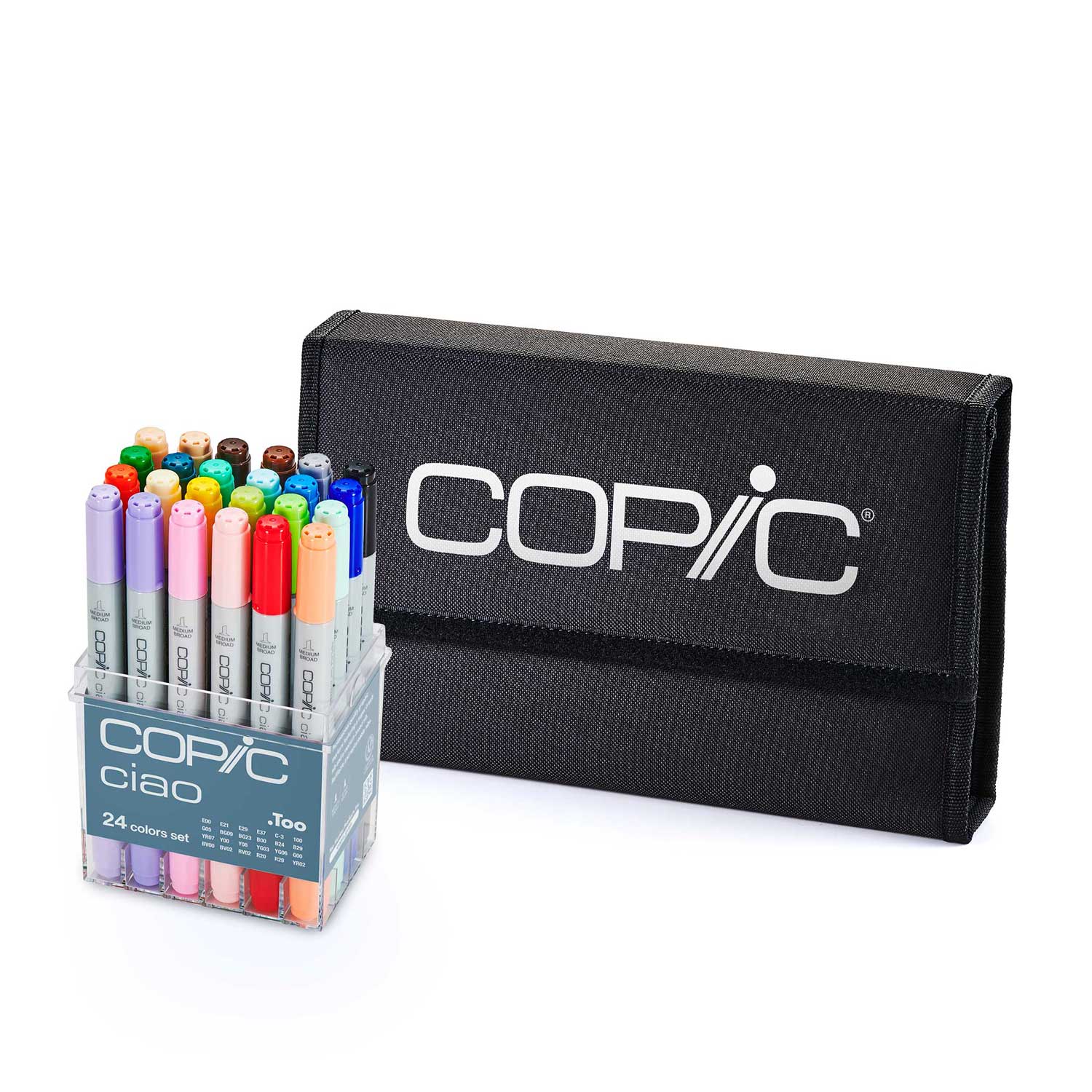 Product name

Copic Ciao 24PC Set + Wallet Bundle

Includes

Copic Ciao 24 Markers Colors:
C3, 100, B00, B24, B29, BG09, BG23, BV00, BV02, E00, E21, E29, E37, G00, G05, R20, R29, RV02, Y00, Y08, YG03, YG06, YR02, and YR07



24PC Wallet

Bundle Box Dimensions

L: 14 inches, W: 10 inches, H: 6 inches

Weight

2.25 LB

MSRP

$93.60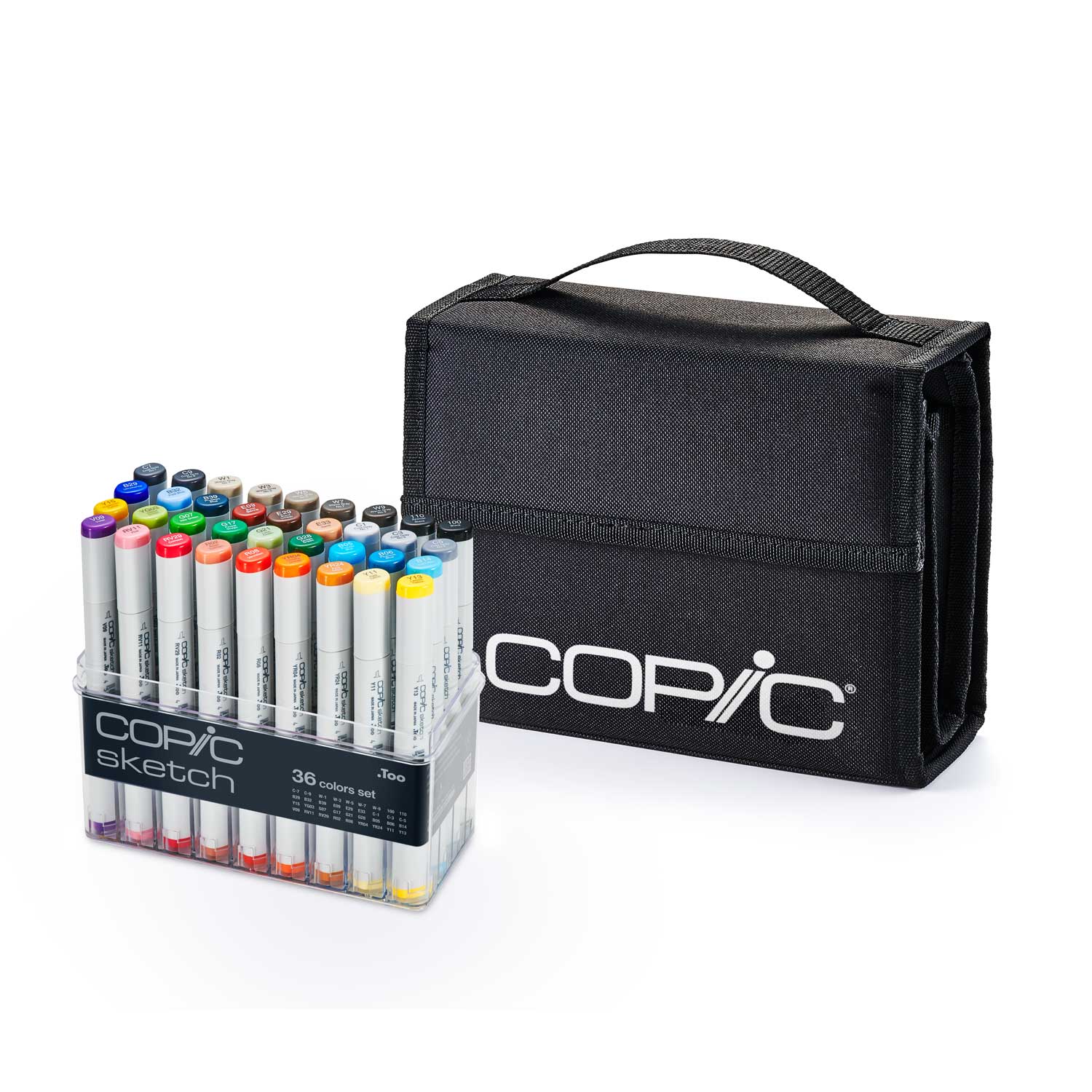 Product name

Copic Sketch 36PC Set + Wallet Bundle

Includes

Copic Sketch 36PC Markers Colors:
V09, RV11, RV29, R02, R08, YR04, YR24, Y11, Y13, Y15, YG03, G07, G17, G21, G28, B05, B06, B14, B29, B32, B39, E09, E29, E33, C1, C3, C5, C7, C9, W1, W3, W5, W7, W9, 100, and 110.



36PC Wallet

Bundle Box Dimensions

L: 14 inches, W: 10 inches, H: 6 inches

Weight

4 LB

MSRP

$210.60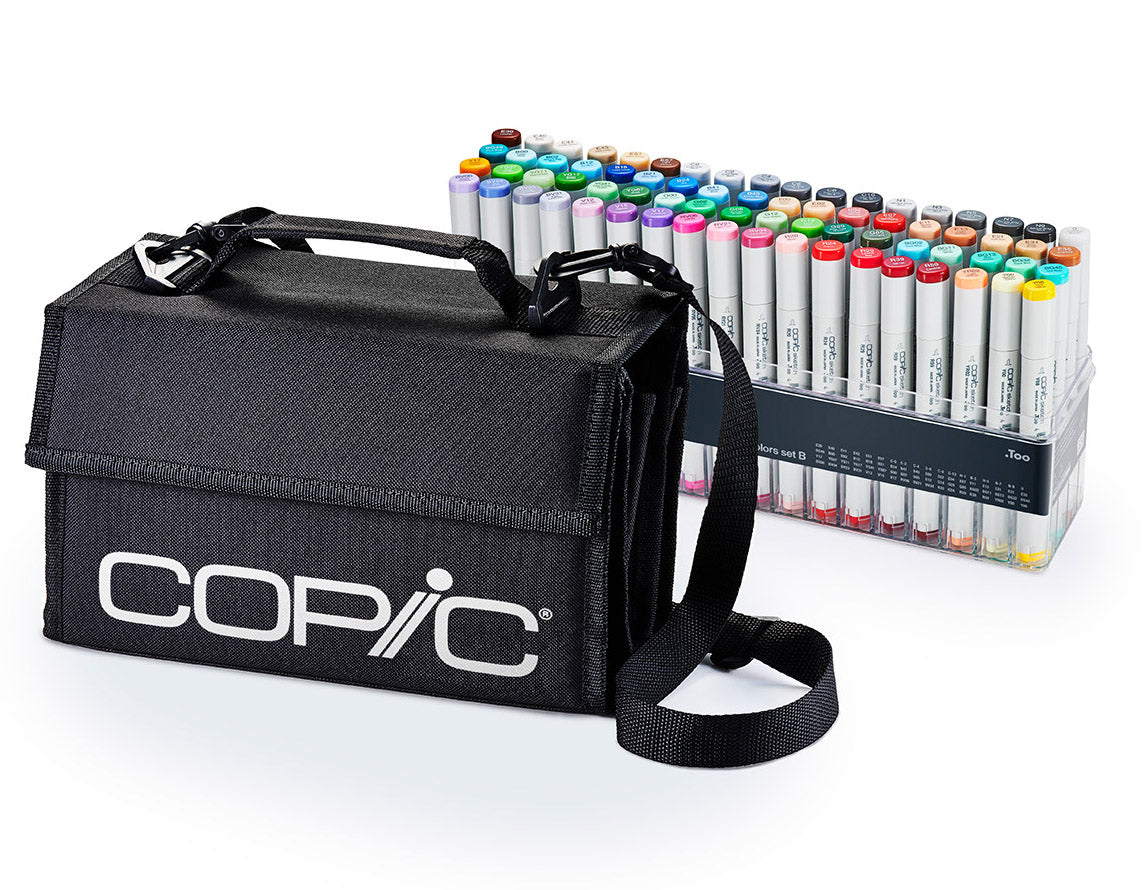 Product name

Copic Sketch 72PC Set B + Wallet Bundle

Includes

Copic Sketch 72PC Set B Markers Colors:
C0, C2, C4, C6, C8, C10, N1, N3, N5, N7, N9, 0, B00, B02, B12, B18, B21, B24, B41, B45, BG02, BG11, BG13, BG32, BG45, BG49, BV00, BV04, BV23, BV31, E00, E02, E04, E07, E11, E13, E21, E31, E35, E39, E40, E41, E43, E51, E57, G00, G02, G05, G12, G14, G29, G85, R20, R24, R29, R39, R59, RV06, RV21, RV34, V12, V15, V17, Y00, Y08, Y17, YG07, YG11, YG17, YG41, YG67, and YR02



72PC Wallet

Bundle Box Dimensions

L: 17 inches, W: 13 inches, H: 6 inches

Weight

6 LB

MSRP

$421.20