Our biggest sales event is here!
The COPIC Crate mystery box brings a burst of creative fun right to your door.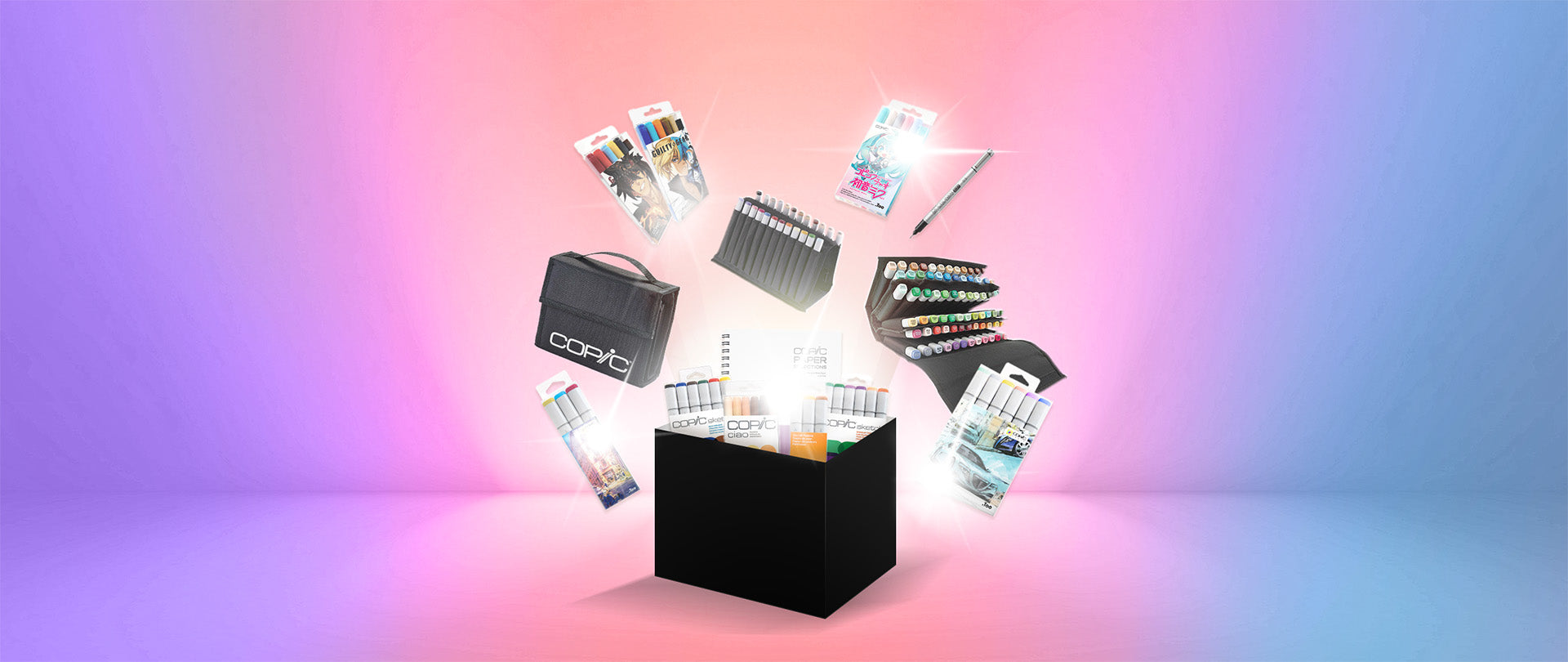 Your COPIC Crate might include:

• Popular limited-edition sets, including our sold-out Hatsune Miku or Guilty Gear sets
• Special 3-pcs or 6-pcs COPIC Crate markers in random colorways
• Handy COPIC Wallets
• Multiliners
• Or more surprise items, like our 72-pc sets!
Great Value
Get creative treasures worth up to $400 for just $35. Each box promises a minimum of $60 in value. Plus, free shipping on orders of 2 or more!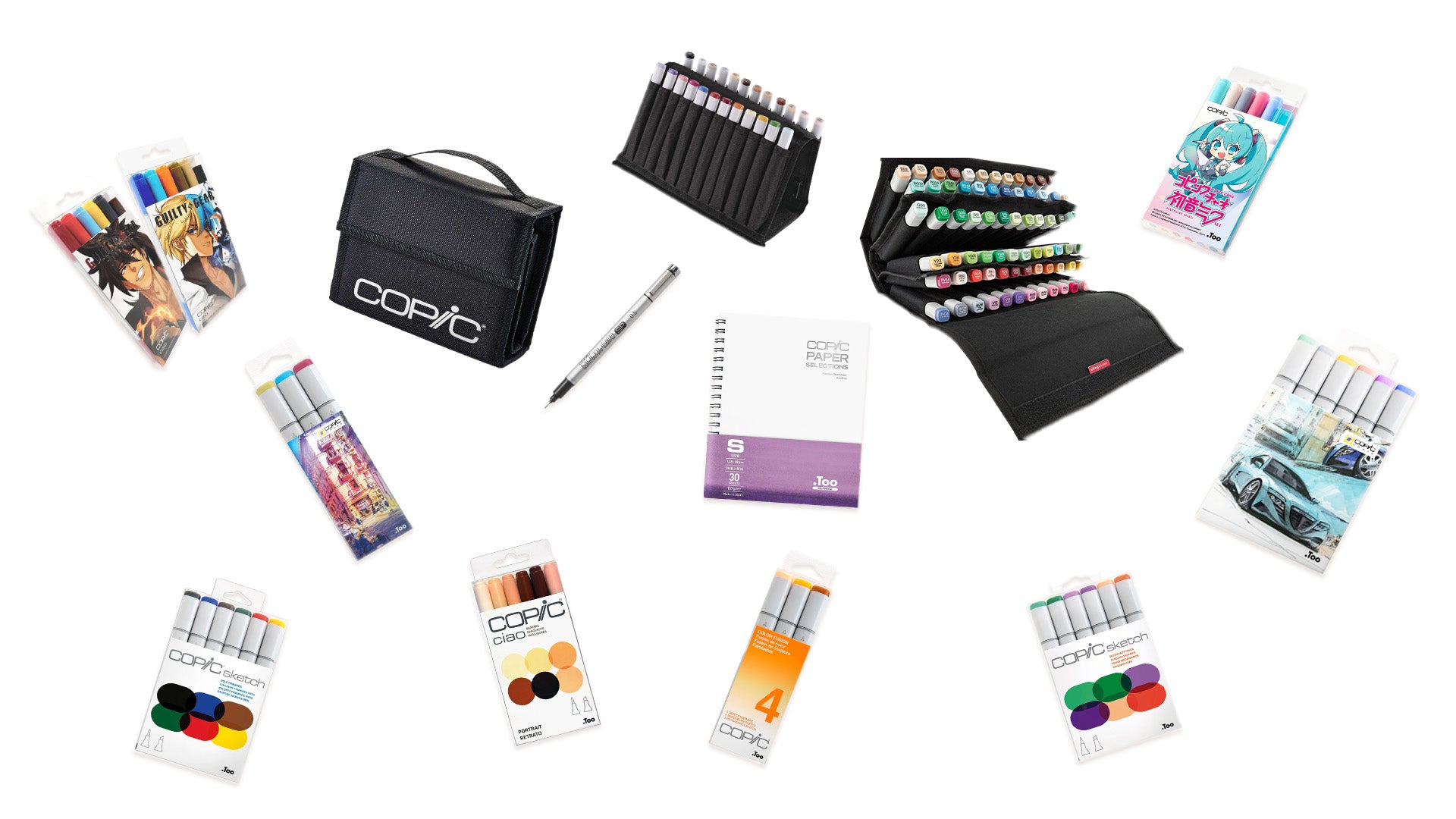 Join the Copic Community
Open your COPIC Crate and join a community of creative people. Share your finds, your art, and your stories.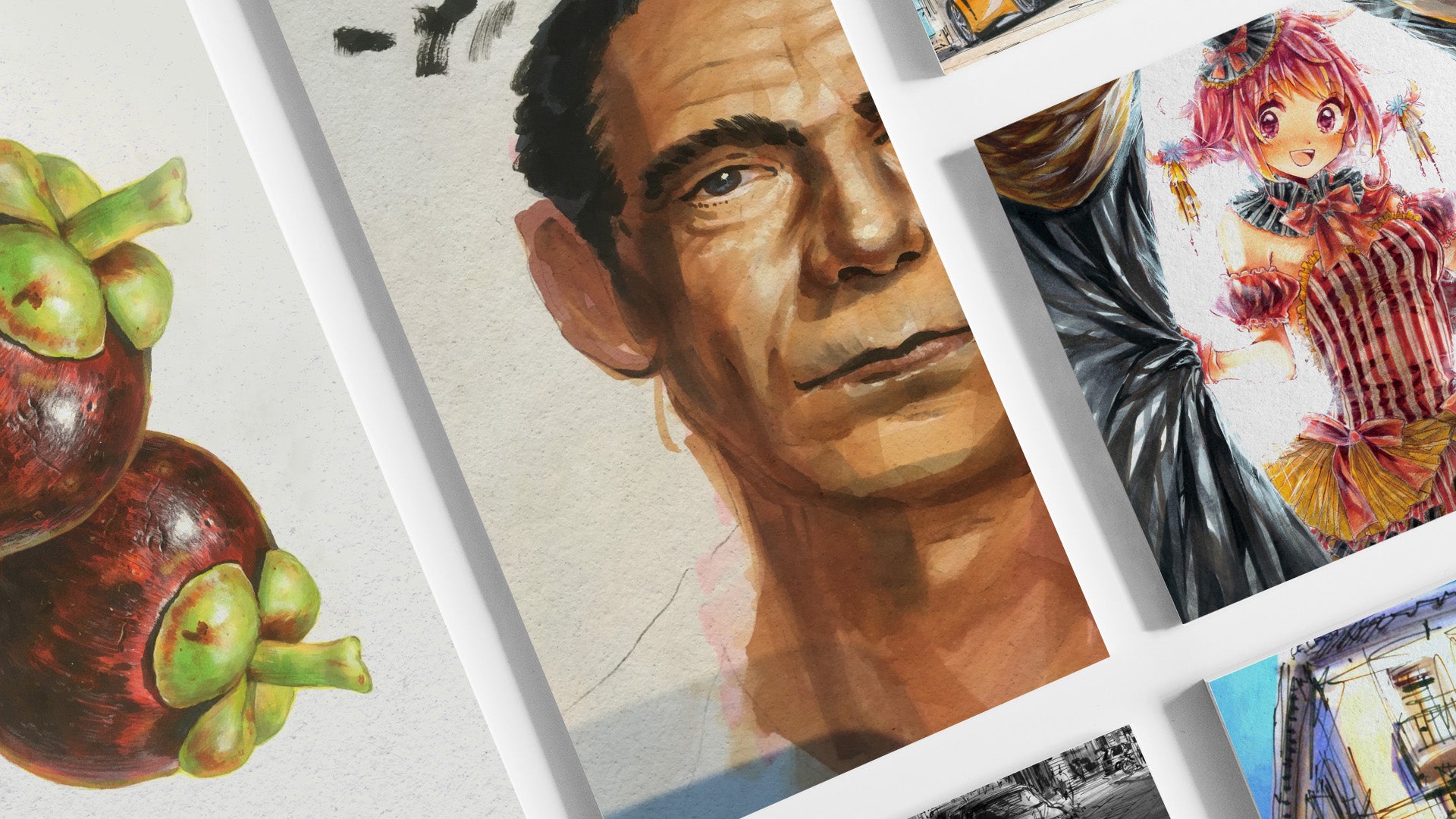 How to Get Your Copic Crate
Ordering is easy. Choose how many mystery boxes you want, then place your order. Hurry, we've got a limited supply!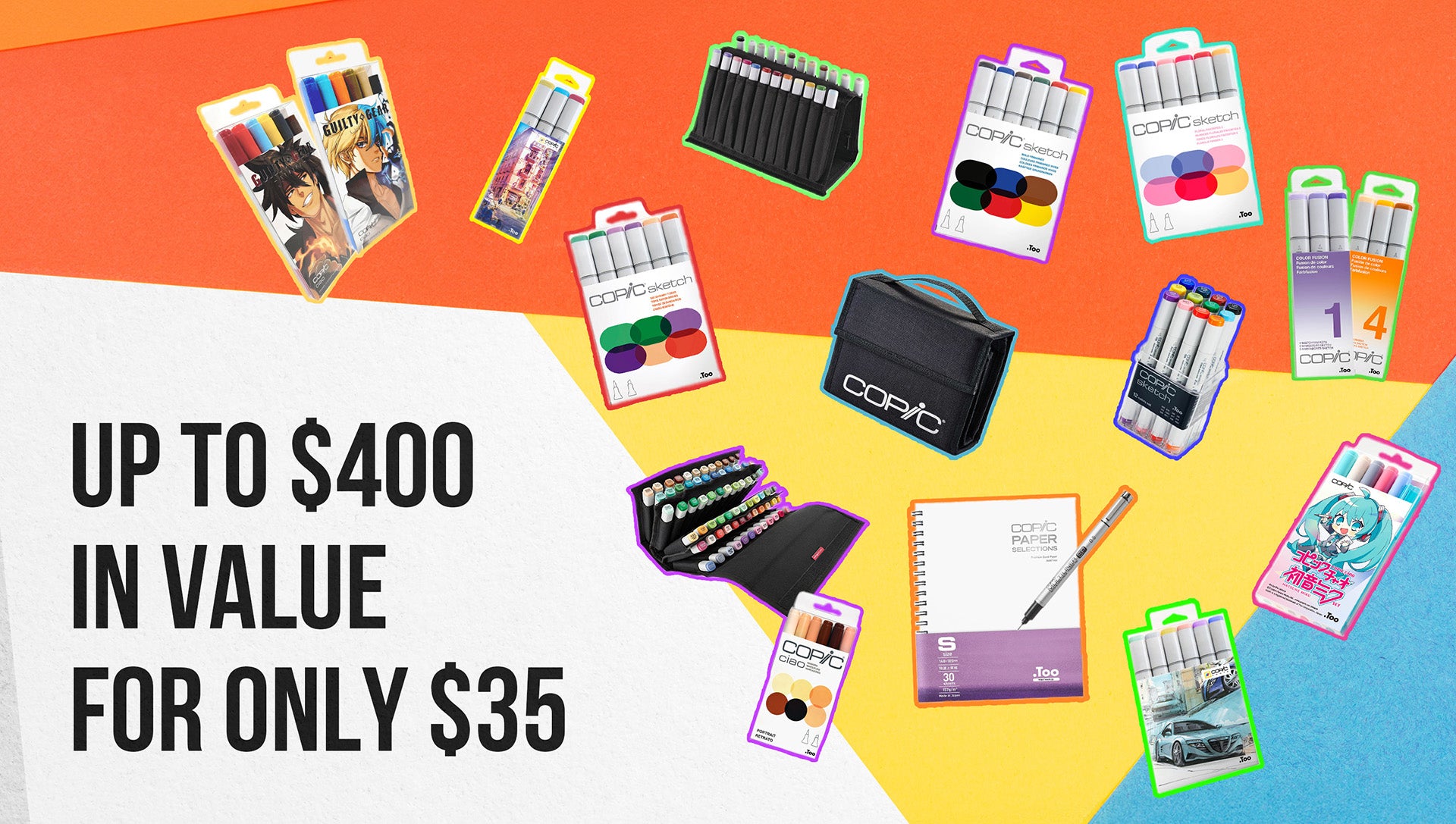 Don't miss out on this fun and creativity-packed offer.
The COPIC Crate is your ticket to something special. Order now, and see what surprises await!
Ships out in mid-December 2023.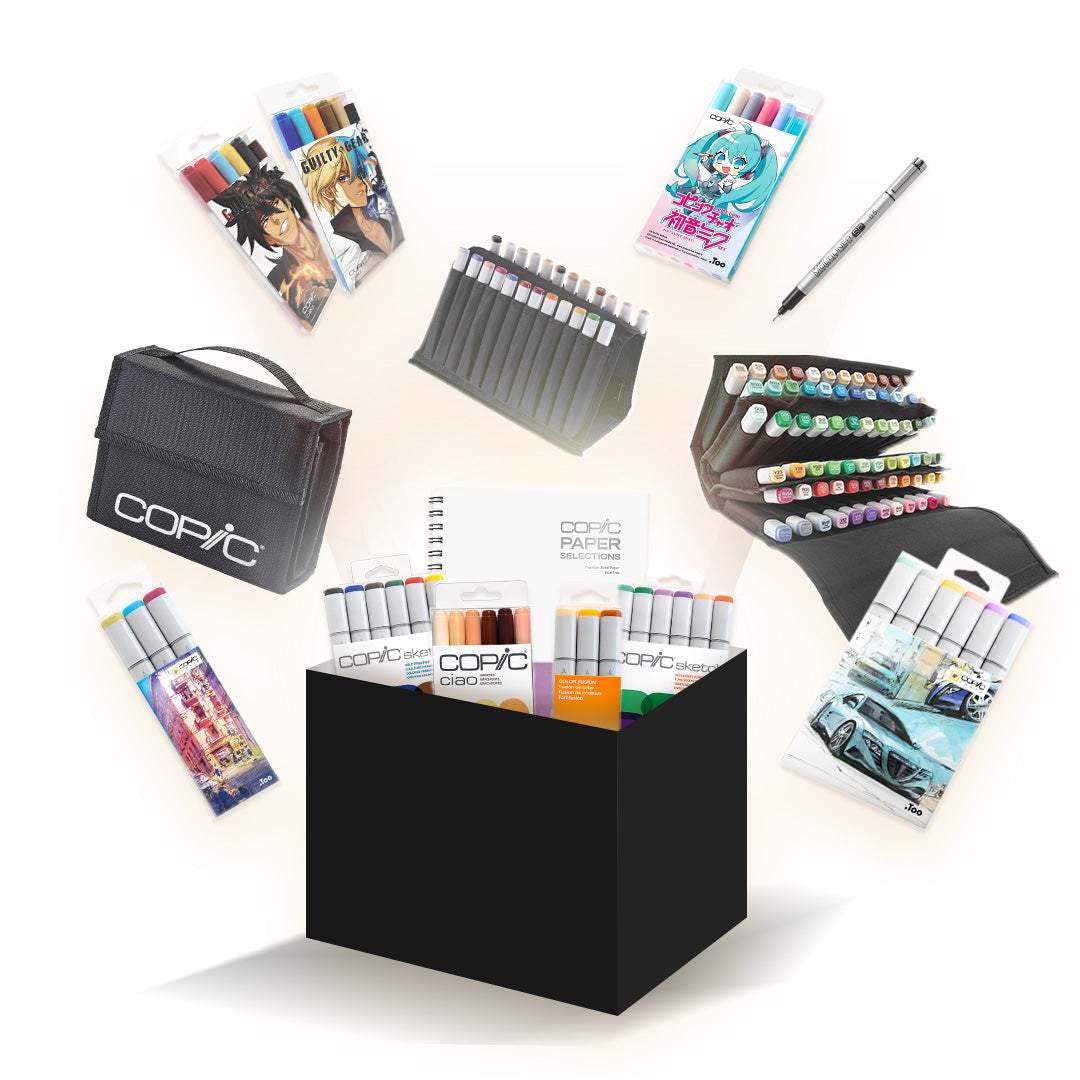 Product Name

COPIC Crate - Mystery Box

Includes

There are nine possible variations of the COPIC Crate, might include a mix of:


Limited-edition sets
Special COPIC Crate sets
COPIC Wallets
Multiliners
And some exciting surprise items!

MSRP

$35.00